As Bishops finally begin to allow for public Masses, many of the Catholic faithful find themselves in a difficult situation, for now some bishops are demanding that reception of the Holy Eucharist be in the hand only. This is a tragedy and a crisis of faith.
It should come as no surprise, however. Remember this?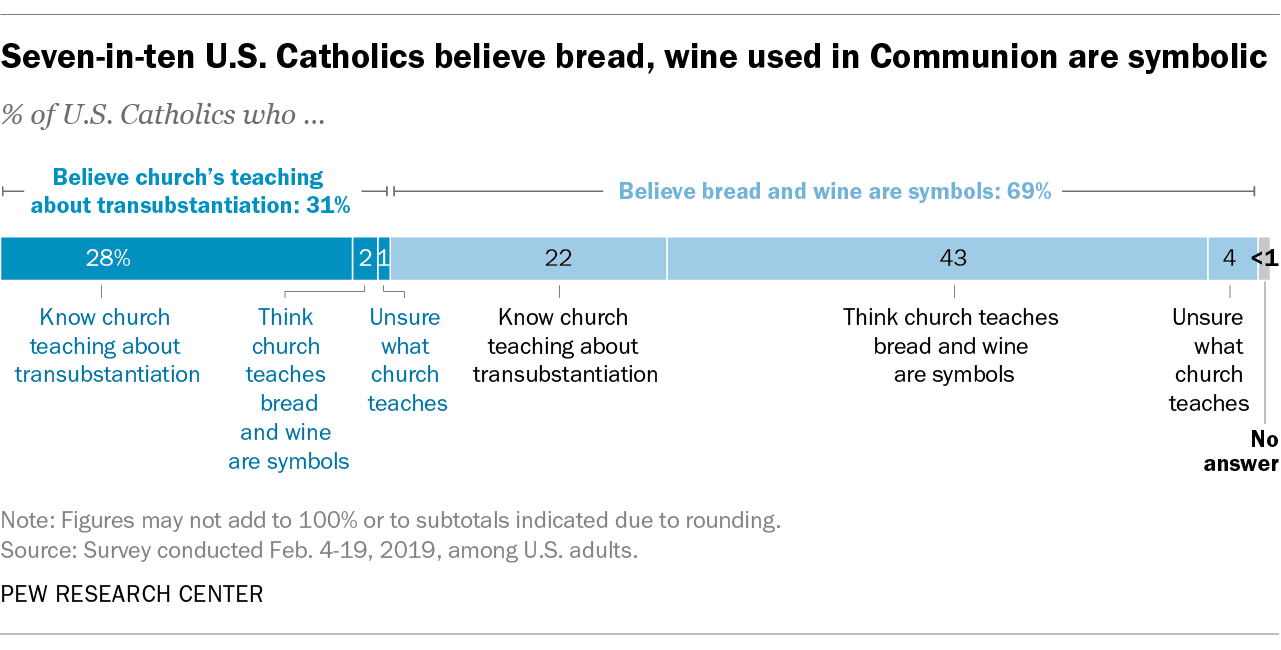 According to this Pew Research Poll from last year, 69% of Catholics don't believe in the Real Presence of Jesus in the Eucharist. Therefore, most bishops will have no problem forcing Catholics to abandon it's age-old tradition of receiving our Lord on the tongue all in the name of Sanitation.
But for the rest of us, those who have come to believe in the Church's teaching and have come to understand her reasons for receiving on the tongue, this will be a heart-rending moment. What to do?
For those who wish to be assured of their right to receive on the tongue–and you do have that right, regardless of what some bullying bishops may say–I will only direct you HERE where Fr. Z hashes it out once again. Let me repeat, you have a right to receive the Eucharist on the tongue, regardless of what your bishops or priests may be saying.
And if Fr. Z isn't enough for you, read Cardinal Sarah's latest statement HERE. As many of you know, Sarah is the Prefect of the Congregation for Divine Worship and the Discipline of the Sacraments. Let me put a few of his pointed remarks below:
"Nobody can prevent a priest from confessing and giving communion, nobody has the right to stop him. The sacrament must be respected. So even if it is not possible to attend Masses,
the faithful can ask to be confessed and to receive Communion

."
"In Mass the priest has to look at God, instead he is getting used to looking at the camera,
as if it were a show

. We cannot go on like this."
"There is already a rule in the Church and this must be respected: the faithful are free to receive Communion in the mouth or hand."
"…the heart of the problem is the
crisis of faith in the priesthood

."

In short, should you find yourself in this difficult situation wherein your bishops or priests are not allowing you to receive on the tongue, remember to be calm. Likely these bishops and priests were not formed well in seminary after all, and heavy-handed bishops can make priests' lives miserable for not obeying their worldly whims and fancies.

In any case, after asking the Holy Spirit for guidance, consider pointing your priest or bishop to Cardinal Sarah's latest statement. If he is still obstinate and refuses to give you Holy Communion on the tongue, remain steadfast and pray in your pew. Don't capitulate. You will be vindicated at a later time, maybe in the next world.